781.944.6755
22 Frank D Tanner Drive
Reading, MA 01867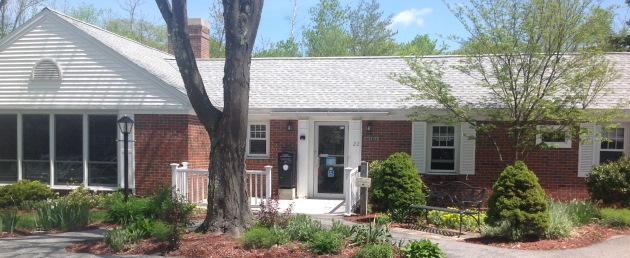 Welcome to Reading Housing Authority
Our Mission is simple - Provide housing opportunities that create a better everyday life in our community. The Reading Housing Authority (RHA) has made this vision possible since 1963, effectively addressing the needs of low and moderate income residents by providing decent, safe, sanitary and affordable homes to live in. Going beyond "bricks and mortar" we strive to provide our residents with local, state and federal resources available to improve their quality of life.
The RHA has a fiduciary responsibility to conduct business at all times with the high standards of ethics, management and accountability to maintain the trust of the public; and, to work collaboratively with public and private entities to leverage resources to preserve and expand affordable housing opportunities in Reading and throughout the Commonwealth of Massachusetts.
Julie Johnston
Executive Director
Announcements
Board Meetings:
Unless otherwise announced, Reading Housing Authority Board Meetings are held the first Monday of the Month. Meetings start at 5:30 pm and are held at the Main Offices at 22 Frank D Tanner Drive, Reading, MA.
Click here to view past Meeting Minutes.
Scheduled Board Meeting Dates
April 10th, 2019 (Wednesday) - canceled
May 6th, 2019 (Monday)
 
RHA State Tenant Representative Board Member Vacancy Effective 10/31/2018:
The seat was formerly held by Beatrice E. Perkins.  Anyone interested in the position may contact Julie M. Johnston, Executive Director, for more information.
Reporting Elder Abuse:
The Executive Office of Elder Affairs has centralized the Elder Protective Services abuse reporting system (elder abuse hotline) to a single phone number. The 24/7 single phone number will simplify the process for elder abuse reporting.
To report suspected elder abuse, please call the statewide 24-hour hotline at:  1-800-922-2275
Job Postings:
No job postings at this time.

Modernization Projects, Bids, RFP's: 
Interested bidders can view complete project information and specifications at www.biddocsonline.com.
Advertisement to Bid for the Replacement of Exterior Doors & Entrance Repairs Project
The Reading Housing Authority, the Awarding Authority, invites sealed bids from Contractors for the Replacement of Exterior Doors & Entrance Repairs in Reading, Massachusetts, in accordance with the documents prepared by Andrew M. Brockway & Associates. The Project consists of: Removal of existing entry door slabs and finish hardware and replacement with new doors and hardware; asbestos abatement of caulking and wood trim at 10 entrance doors; preparation and painting of exterior entryway walls & ceilings and interior door trim.
Pre-Bid Conference / Site Visit:  Thursday, 11 April 2019 at 1:00 PM
General Bids will be received until 12:00 PM on Wednesday, 24 April 2019 and publicly opened online, forthwith.
Click here for more information.
Lead Safe Housing Rule:
The following training video was produced by the Housing & Urban Development (HUD) on the new Lead Safe Housing Rule. This video was produced to assist in educating stakeholders on the requirements of the new rule and why it is important.
Avoiding Housing Scams:
The following video was created by the Affordable Housing Online and HAI Group to help those identify and avoid Section 8 and Affordable Housing scams.
Get the New Healthy Homes Basics App Today: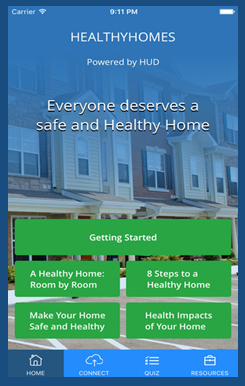 The Healthy Homes Basics app offers practical how-to guidance on how to have a safe and healthy home, right at your fingertips. The app offers introductory information and guidance for consumers by teaching the "Principles of a Healthy Home". For those users more familiar with healthy homes concepts, the app features detailed information by topic.
Download Healthy Homes Basics TODAY!